When the wind don't blow you gotta tow!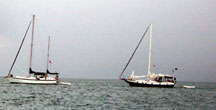 Windancer tows Adieu from West End to Great Sale.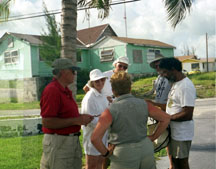 After Great Sale we over nighted at Foxtown. Several people go ashore to see the sights.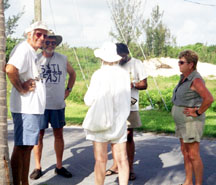 The next day we make a short run to Spanish Cay.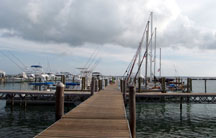 The HISC boats are all docked in a row at Spanish Cay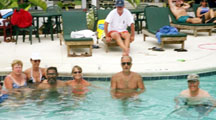 Docking is a hot job so the first order of business is a dip in the pool!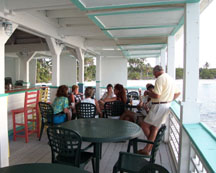 Of course the second order of business is a trip to the bar.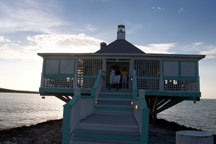 The bar at Spanish Cay is a large gazebo type building built on a point that juts into the ocean.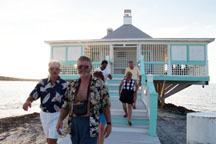 Refreshed and relaxed the group heads from the bar to the restaurant for dinner.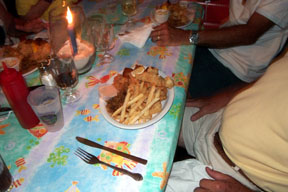 We leave Spanish Cay for Green Turtle and Great Guana. Click the fish to sail along with us.
OH the cholesterol and fat, but OH so good!